6 Best Trees for Fall Color
As you take a drive in the fall in Cincinnati, any nature lover becomes a bit mesmerized by the cornucopia of autumn-hued foliage painting our landscape.
Bringing Fall Color for Your Landscape
With green leaves turning to shades of bright gold to deep crimson, there are autumn trees for any landscape with many also bringing interest in the other seasons. Natorp's tree experts picked their favorites six fall trees.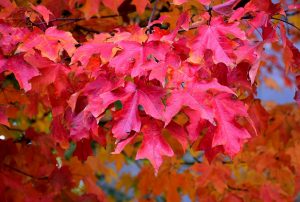 FALL FIESTA SUGAR MAPLE
The Fall Fiesta Sugar Maple is a faster-growing sugar Maple with a symmetrical branching habit. It has a dramatic fall color display of yellows, oranges, and reds. It has strong branches with leaves are resistant to leaf tatter. It is an excellent choice as a lawn tree.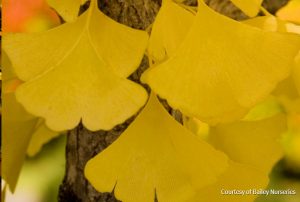 PRINCETON SENTRY GINKGO
The Princeton Sentry Ginkgo is a narrow, conical form of this variety makes this an excellent tree for streetside plantings and limited sites. It has a striking golden yellow fall color which persists for several weeks. It is a non-fruiting type that is tolerant of difficult locations.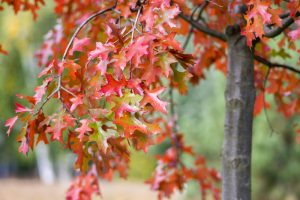 SCARLET OAK
Scarlet Oak is a stately native oak with glossy green summer foliage that turns russet to scarlet in the fall. It retains much of its leaves into the winter providing coverage and a windbreak. It adapts well to alkaline soils and grows well in the Tri-State area.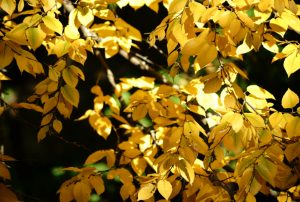 DURA HEAT RIVER BIRCH
Dura Heat is a heat resistant River Birch with glossy, dark olive green leaves and attractive golden yellow fall color. Its bark exfoliates at a young age. It has a whitish tinge and provides year-round interest. This is an adaptable tree that provides light shade.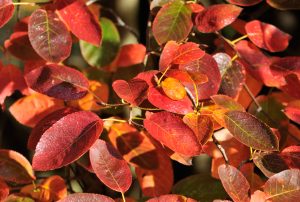 AUTUMN BRILLIANCE SERVICEBERRY TREE
Autumn Brilliance Serviceberry Tree is an excellent four-season tree with white spring flowers, attractive summer foliage and bright fall color in shades of red and purple. It is easy to grow and adaptable to many sites. The tree form makes a lovely accent tree. Looks fabulous in groupings.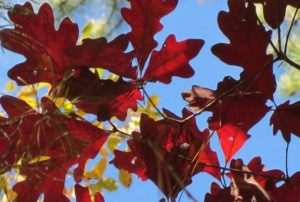 WHITE OAK
The White Oak is an attractive slower growing native oak with deep green foliage and deep red to coppery brown fall color. It is prized for its disease resistance and drought tolerance. It is also adaptable to many soil conditions. TheWhite Oaks makes an excellent large shade tree.
For more help finding your perfect fall tree, visit our tree experts at Natorp's. They grow 30,000 trees each year!
Making Cincinnati Gardening Simple!
---