How To Plant The Perfect Perennial Garden
Plan before you plant your perennial garden
When figuring out which perennials to plant in your perennial garden, you will need to do a little research and planning. It will be well worth it in the long run because of perennials flowering at different times of the season. So, the key is planning to create a constant rotation of color and blooms. (Note: Some perennials which may flower once a year can be enticed to flower again with pruning and deadheading.)
Get Inspired by Cincinnati Perennial Gardens
A great place to look for inspiration is Cincinnati parks, local gardens, Cincinnati Botanical Zoo and Botanical Garden, and at Natorp's Nursery Outlet. It gives you a chance to see perennials in action.
Plan Before You Plant!
Plan for:
 Season-long colors
 Differing Heights
Differing Widths
Consider sunlight and shade
Types of soil
Hardiness in Cincinnati (Cincinnati is Zone 6)
Amount of maintenance (Yes, perennials do require different levels of maintenance including deadheading, pruning, winter cleanup, feeding, watering, etc.)
Any wildlife issues
Tools to help you find the right perennials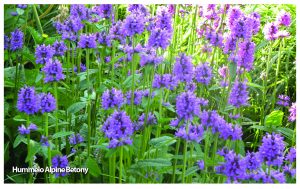 Enjoy your perennial plantings for years to come by doing your homework. Here are four great resources for perennial planting:
Remember, if you have any questions, ask questions@natorp.com.
---