How to Prune Hydrangea
Hydrangeas typically do not require regular pruning. Most wil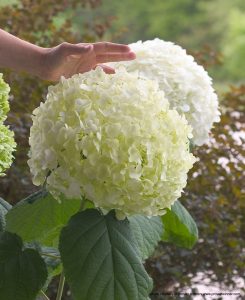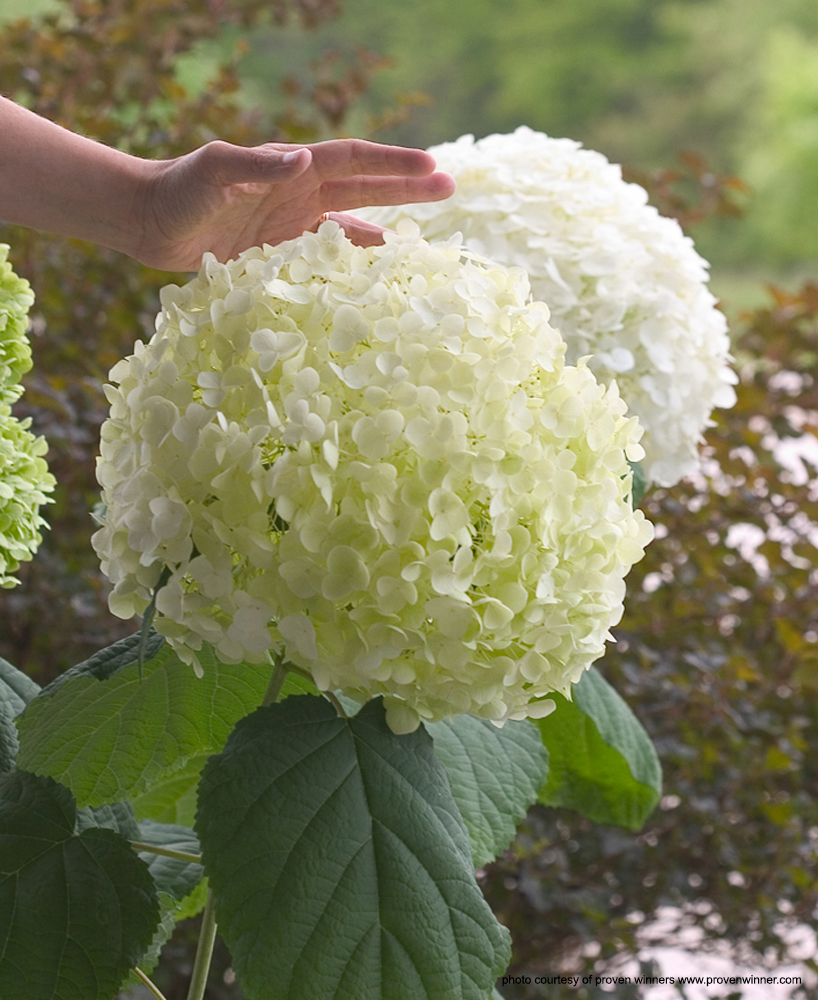 l require nothing more than deadheading and dead wooding as needed.
Choosing a Hydrangea
Make sure to choose a hydrangea that fits the space with their natural growing size. Once you have chosen your hydrangea, pruning will depend on the needs of that particular variety.
HYDRANGEA ARBORESCENS (EX. 'ANNABELLE,' 'BELLA ANNA,' 'INCREDIBALL' AND 'STERILE')
Blooms

: 

ARBORESCENS 

bloom on new wood. They are June-August bloomers. Flowers are produced on the tips of the current season's growth.

Pruning/Deadheading

: At the beginning of spring if revitalization is needed, cut back to 12 inches above the ground. As needed, deadhead spent flowers just below the flower head.

Prefers

: Partial sun to partial shade.
HYDRANGEA PANICULATA (EX: 'GRANDIFLORA,' 'PEEGEE,' 'VANILLA STRAWBERRY,' 'TARDIVA,' 'PINKY WINKY,' 'LIMELIGHT.' 'QUICK FIRE,' 'BOBO,' AND 'UNIQUE')
Blooms:

 Typically blooms mid-summer into September.

Prune:

 Pruning can occur anytime from late fall to early spring. It can

 be cut back close to the ground if desired. Deadhead spent flowers by removing just below the flower. Late in the season be cautious of leaving spent flowers, with heavy rain and snow it may cause breakage.

Prefers:

 Full sun to partial shade.
HYDRANGEA macrophylla & SERRATA (EX.'NIKKO BLUE,' 'BLOOMSTRUCK,' 'SILVER VARIEGATED,' 'ENDLESS SUMMER,' 'ZEBRA,' 'TUFF STUFF' AND 'PREZIOSA.')
Blooms:

 Blooms on old wood and newer selections bloom on old & new wood. Typically early to mid-summer bloomers. 

Pruning/Deadheading

: During the season as needed, deadhead spent flowers.  By early July, actual stem pruning should be completed to allow next year's flower buds to set on the current growth. Macrophylla is known for inconsistent flowering due to winter damage.  

 The plant often re-grows the following year with excellent foliage but limited flowers. 

 In the spring, if there is dieback, cut back dead stems to the healthy buds. In many cases, remove the stems at ground level and the new growth will appear from the roots.

WINTER PROTECTION FOR macrophylla selections:

  We recommend providing winter protection for the stems of your hydrangea. Protect the entire plant from winter damage by

 building a small cage around the plant with chicken wire. In late fall, fill it with finely ground leaves and straw. In March, remove the cage and mulch. [Note: A late freeze in the spring can cause damage to the flower buds that have successfully overwintered.]
NEW MACROPHYLLA SELECTIONS ( EX.'ALL SUMMER BEAUTY,' 'ENDLESS SUMMER,' 'BIG DADDY,'). THE 'ENDLESS SUMMER' SERIES GOES ONE STEP FURTHER AND FLOWERS ON LAST YEAR'S GROWTH AND THIS YEAR'S GROWTH. HARDIER SELECTION
Pruning:

 It doesn't matter if you prune at the wrong time, or it dies back in the winter, you'll still get summer flowers. Earlier the following season stems from the previous year will flower. If complete dieback occurs, it will take longer in the season to flower. As needed, deadhead and have any stem pruning (if required) finished by early July. Anytime during the year, deadheading can take place.

Prefers:

 Partial sun to partial shade.
HYDRANGEA QUERN FOLIA (EX: 'SNOW QUEEN,' 'PEE WEE,' 'ALICE')
Blooms:

 Bloom on old wood. The Oakleaf species typically flowers late May through early July. But, the flowers persist all season long.

Pruning/Deadheading:

 Deadhead the spent flowers (just below the flower) when the flowers are no longer attractive. By early July if needed, have stem pruning as the flowers produced on the previous year's growth.

 If constructive pruning is needed, prune after flowering. Due to the coarseness of the plant, prune to encourage proper framework early in the plant's life. Later on, worry about pruning times for flowering. If your plant gets leggy and requires severe pruning, the plant will respond quite nicely to a significant cut back in the spring. 
HYDRANGEA ANOMLA / PETIOLARIS (EX:'CLIMBING HYDRANGEA')
Blooms:

 Blooms on old wood. This vining Hydrangea is a beautiful flowering woody vine that attaches itself to grow on trellises and fences.  Typically, plant as a groundcover or pruned as a shrub.  It is usually slow to establish and to begin flowering.  In late June or early July, the slightly fragrant lace-cap flowers appear on the previous year's growth.

Prune:

 Prune after flowering. In early spring, pruning would include removing dead wood, damaged branches, or light constructive pruning. Like the Oakleaf hydrangeas, any major pruning will result in fewer flowers the following season.

Prefers:

 Partial sun or shade
Successful Pruning Basics for Hydrangeas
Pruning hydrangeas for flower production can be a series of trials and errors. If you're unsure, follow the basics by removing the spent flowers only as needed and prune any dead wood in the spring.
Cincinnati Gardening Made Simple! Still, have questions? Ask Cincinnati's hydrangea experts @ questions@natorp.com.