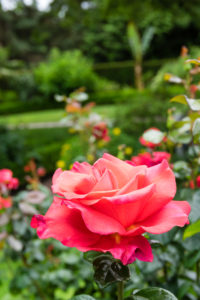 The Rose Collection at Natorp's was carefully chosen from our team of horticulturalist. They created a collection of roses that would be successful in the Cincinnati garden.
How to Choose a Rose for Your Garden
When deciding on what type of rose to add to your garden, here are some things to consider:
Will type or rose? Floribunda, Hybrid tea, Grandiflora, and Shrub Roses, etc?
Are you interested in a climbing rose or a rose for groundcover?
What size rose do you need for your space?
What color would you prefer?
Are you looking for fragrance?
Visit our horticulturalists for help. Also, you can explore at Natorp's Online Store for a list of currently available roses!
For a printable list, Click Here for 2019RoseCollection!