Delivery and Installation
Let us, do the work.
Natorp's Plant Delivery and Installation Services are available Monday through Friday.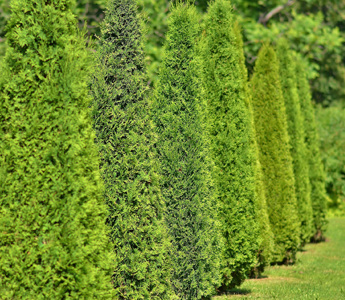 Plant Delivery Services
When is my delivery date?
Within 2 weeks of your purchase, our staff schedules your delivery.
What are the rates?
Rates are based on zip code and the number of trucks required for your delivery. The minimum delivery charge is $50.
Where are plants delivered? 
Plants and small trees are delivered to your driveway. In the event of restricted access, the driver chooses a secondary location.  
Where are large trees delivered?
 Large trees are delivered to the designated planting area marked by the flag. Large trees are placed on the ground during windy conditions to prevent damage. Trees cannot be placed in pre-dug holes.
---
Installation Services
What services are included in the installation?
The service includes plant delivery and installation including soil amendments, starter fertilizer, and mulch. In addition, if need any tree staking.
What is the fee for installation?
The installation fee is calculated based on the size of the plant or tree. The minimum installation fee is $130. 
Is there a discounted rate for multiple trees?
Yes, a discount applies for multiple trees in the same location.
When are plants and trees scheduled for installation?
A week after your purchase, we schedule a date. Typically, the date is within a month of purchase. However, the time of year and weather delays can extend the date. Large tree installation occurs in November or December.
Do I call to have utilities marked before installation?
No, our staff contacts 811 to mark utilities before installation.
Who do I call if I have a question?
We are happy to answer any questions. Please call us at (513)398-4769 or questions@natorp.com.