In the Garden Blog
Cincinnati's Garden Blog
Each year, Natorp's plants a sunflower field for the community to enjoy, and we are thankful to all that share their photos and appreciation. Also, we are grateful for the farmer who owns the land the generously allows the public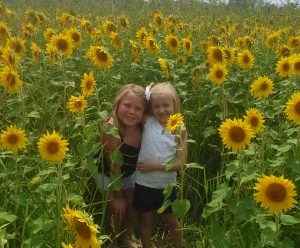 to enjoy the sunflowers on his property.
The sunflower field is our way of saying thanks to the community that supports our business.
Common Questions about the Sunflower Field
When will the sunflowers bloom?
The sunflowers generally bloom during the month of August. Of course, it all depends on Mother Nature.
Where is the sunflower field located?
The sunflower field is located on the corner of Snider Road and Irwin Simpson in Deerfield Township, Ohio.
Can professional photographers bring clients to the field?
The field is for the community, and anyone can come to enjoy the sunflowers and take photos. We do ask that there is no solicitation for photography.
Can we pick the sunflowers?
Please do not pick the sunflowers. Again, the sunflowers were planted for the community to enjoy and located on private property.
Is the field free to visit?
Yes. We only ask that you respect your neighbor, especially the farmer who graciously allows hundreds to visit his land each year.
Are masks required?
We hope everyone follows the current guidelines set by Warren County.
We wish you a summer filled with sunshine! And,  look forward to seeing you on September 3rd when Natorp's opens for the fall! Or order plants any time online!
Plant questions? questions@natorp.com.
---