As a child, Tom Fryman grew up on a family farm in Oxford, Ohio. Thus, it was there that he began his passion for nature and plants. He spent his childhood admiring the wildflowers and catching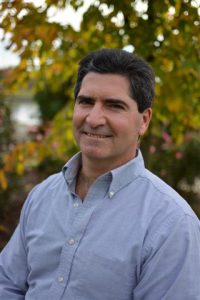 crawdads in the family's creek with his nature-loving parents. This innate love of nature has defined Tom's life and shaped his design philosophy.
As a result, Tom's garden and landscape designs reflect his belief that great design can be sensitive to beauty and nature. With his passion for sustainable design, he incorporates this philosophy into the final vision. Tom's design results is a seamless home integration into its natural surroundings.
In addition, when Tom is not designing beautiful landscapes, he is promoting responsible landscape design. A featured writer in several garden publications, Tom encourages future generations to be responsible stewards of the land.
Contact Tom Fryman at (513) 398-4769 or email tfryman@natorp.com.
One of Tom's incredible designs for a Hyde Park client was recently featured in Housetrends Magazine.  Take a Look!
Natorp's Landscape Growing Cincinnati's Most Beautiful Landscapes for over one hundred years.