Our Plants
We grew out of our passion for plants
Carrying on the legacy, the 4th generation continues the nearly 100 years of growing quality plants. We ask our customers, "Why do you choose Natorp's?" The answer is, "The quality of your plants".  It's what makes us different.
On our 300 acre nursery, we focus on growing plants that thrive in our local soils and climate. Our plants are carefully cultivated by our team of growers that are committed to growing great plants and carefully select the best plants for our customers. We hire people that share our passion for plants.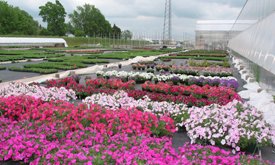 Annuals
Our annual growers are excited to introduce you to 740 varieties of annuals that we grow each year. Yes, 740! Find traditional seasonal favorites to the latest must-haves for the garden.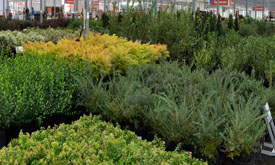 Perennials & Shrubs
Gentle and careful growing go into our perennial and shrub collection of 800 varieties of plants that will keep giving back to your garden year after year.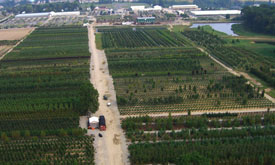 Trees
From our youngest trees to our oldest, we recognize this will be the largest investment in your landscape. We grow 10,000 each year and 200 varieties to share with our customers.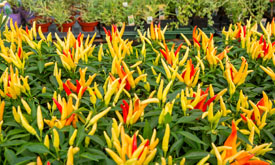 Edibles
We are also foodies. Find the largest selection of edibles for the garden including over 50 types of peppers and tomatoes! Come discover the latest herbs, vegetables, berries, and more!